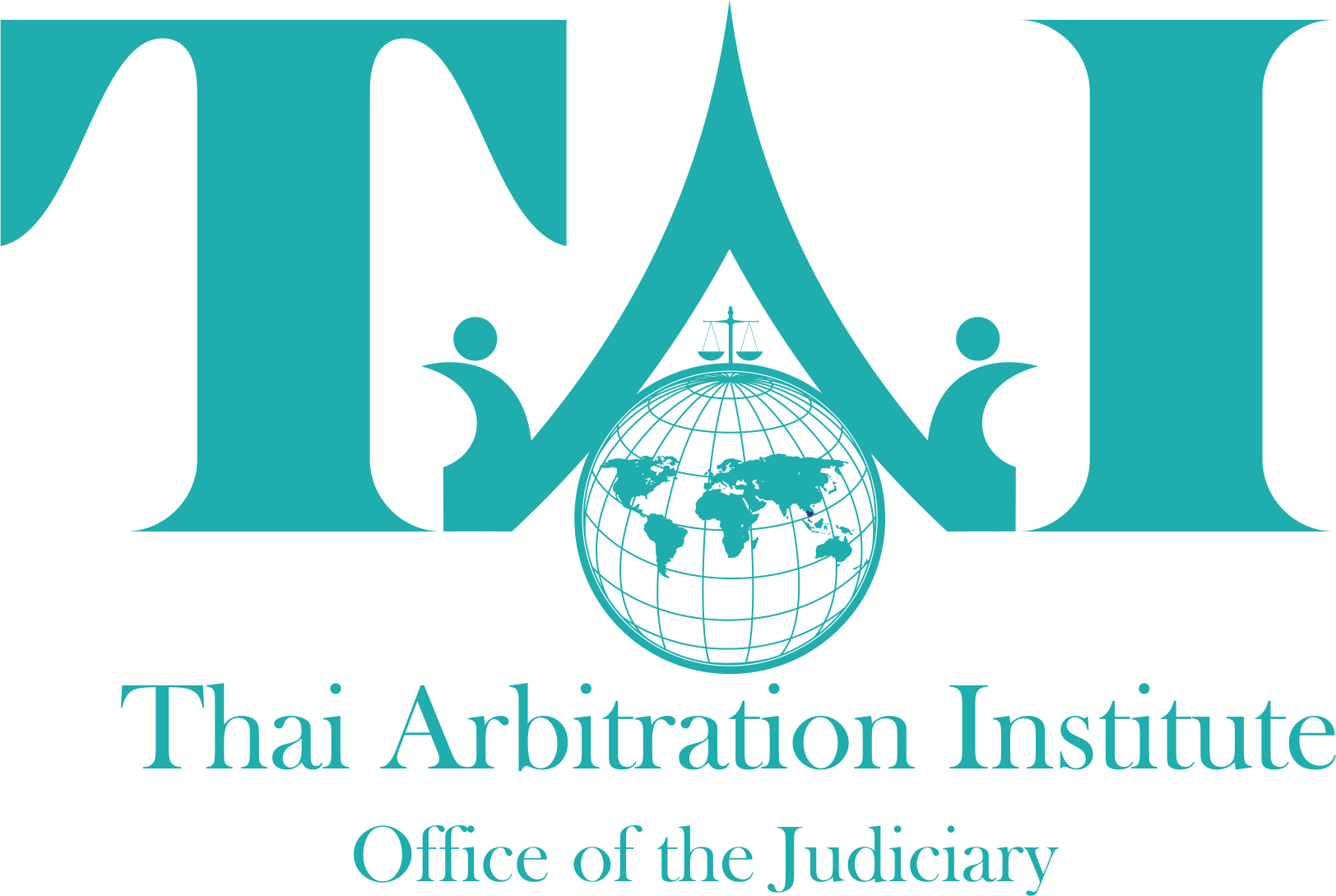 สถาบันอนุญาโตตุลาการ สำนักงานศาลยุติธรรม (TAI)
Submission of Dispute to the Thai Arbitration Institute (TAI)
---

Where an agreement or a clause in an agreement requires the parties to settle the dispute by arbitration and the parties intend to conduct the arbitral proceeding under the auspices of the TAI, the Claimant is required to submit the Statement of Claim in form Aor Tor 7 and the Letter of Appointment in form Aor Tor 10 to the TAI, Office of the Judiciary.
Statement of Claim shall consist of the following particulars:
A request to have the disputes settled by arbitration;
Name and address of the parties including electronic address (if any);
Applicable arbitration clause or agreement;
The contract or legal relationship which gives rise to the disputes;
The facts which form the basis of the claims and the amount claimed;
The relief or remedy sought;
A proposal as to the number of arbitrator(s), if the parties have not previously agreed upon in the applicable arbitration clause or agreement;
Signature of the Claimant or representative.
Documents required to be provided with the submission of dispute
Statement of Claim (Form Aor Tor 7)
To be provided with annex
Identity Documents
Natural Person
- a copy of identity card
- a copy of house registration
Juristic Person
- the original affidavit which has been issued not exceeding 3 months
- a copy of the identity card of the representative of the juristic person
Government Agency
- a copy of the announcement or order designating the person to hold a position that has authorization to sign on behalf of the government agency
- a copy of the identity card of the designated person
Power of Attorney
The Stamp Duty shall be duly affixed unless it is subject to the exemptions (Form Aor Tor 20). A copy of the identity card of the authorizing person and the representative are required. If the authorizing person is a juristic person, the company's seal shall be affixed in the Power of Attorney.
Proxy (Form Aor Tor 6)
Only in the case that the parties or the representatives do not carry out on their own.
Letter of Appointment in nominating an arbitrator and Letter of Consent from such person (Form Aor Tor 10)
Only in the case that the arbitration agreement specifies the number of arbitrators more than one person.
Security money
For the expense incurring from the arbitral proceeding in the amount of Baht 15,000
The Claimant must provide the copies of all above mentioned documents in the amount adequate to deliver to the Respondent and the Arbitral Tribunal.
All copies must be certified

by the Claimant; and
The Claimant

must also provide the TAI

the

soft file

of the Statement of Claim recorded in CD-ROM.
More Information:
Animation on the Submission of Dispute to the Thai Arbitration Institute (TAI) (English subtitle)
Submission of Dispute to the TAI (leaflet)